How to Cancel Audible & Discover a Deep Discount on Your Next Audiobook
Audible is an online service that allows you to stream and buy audiobooks, podcasts, and other spoken-word content. While the audiobook service is popular and convenient, it's understandable if you decide to cancel your Audible subscription if it is no longer ideal for you.
A typical reason why you might wish to opt out of Audible is that you prefer reading print books or ebooks over listening to audiobooks. Another potential reason is that you have found an audiobook service with better features.
Alternatively, you may simply not have the time or budget for it.
No matter what your reason is, find out how to cancel your Audible subscription by reading this post.
Now about that discount. You'll find my latest audiobook Waiting in the Night in the sidebar discounted 66% off. Click the link and listen to the first chapter. If you're into suspense, you'll be glad you did.
Back to our regularly scheduled programming.
How To Cancel a Free Trial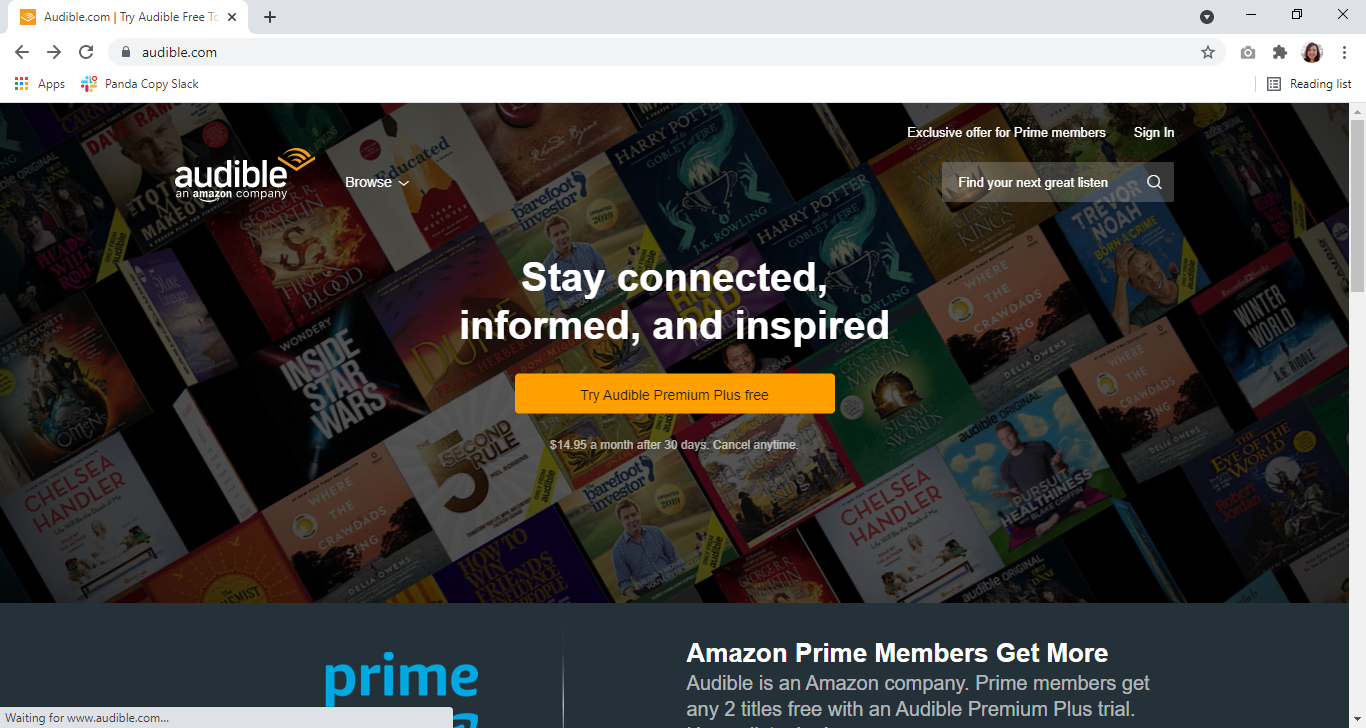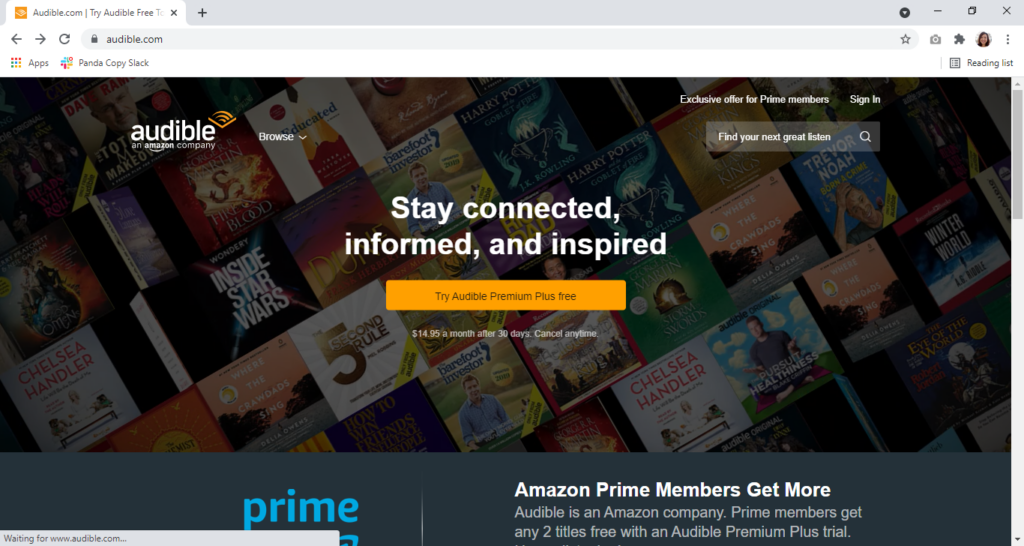 You may have signed up for a free trial with Audible to give the service a shot. However, you've decided it's not suitable for you, follow these steps to cancel your Audible free trial:
Head to the Audible website using the browser of your computer or smartphone.
Click on "Hi" in the top menu.
Proceed to "Account Details" to discover the expiry date of your free trial.
Buy an audiobook using your free credits.
Click on "Hi" once more.
Select "Account Details."
Choose and click on "Cancel Membership."
How To Cancel Audible From the Audible App
You may be curious to learn if you can cancel your Audible free trial or paid subscription directly from the Audible app, especially if you are more comfortable using apps than browsers.
However, it is not currently possible for you to cancel your subscription using the Audible app, whether you have an iOS or Android smartphone.
At present, you will still need to visit the Audible website using your web or mobile browser to stop your subscription. Keep reading to discover how to do so.
How To Cancel Audible From Your PC
The most convenient way to cancel your Audible paid subscription is by using the browser of your PC or Mac computer.
Follow these steps on your laptop or desktop computer to opt out of your Audible membership:
Visit the Audible website.
Select "Sign In" at the top right corner of the website.
Enter your username and password to sign in to your Audible account.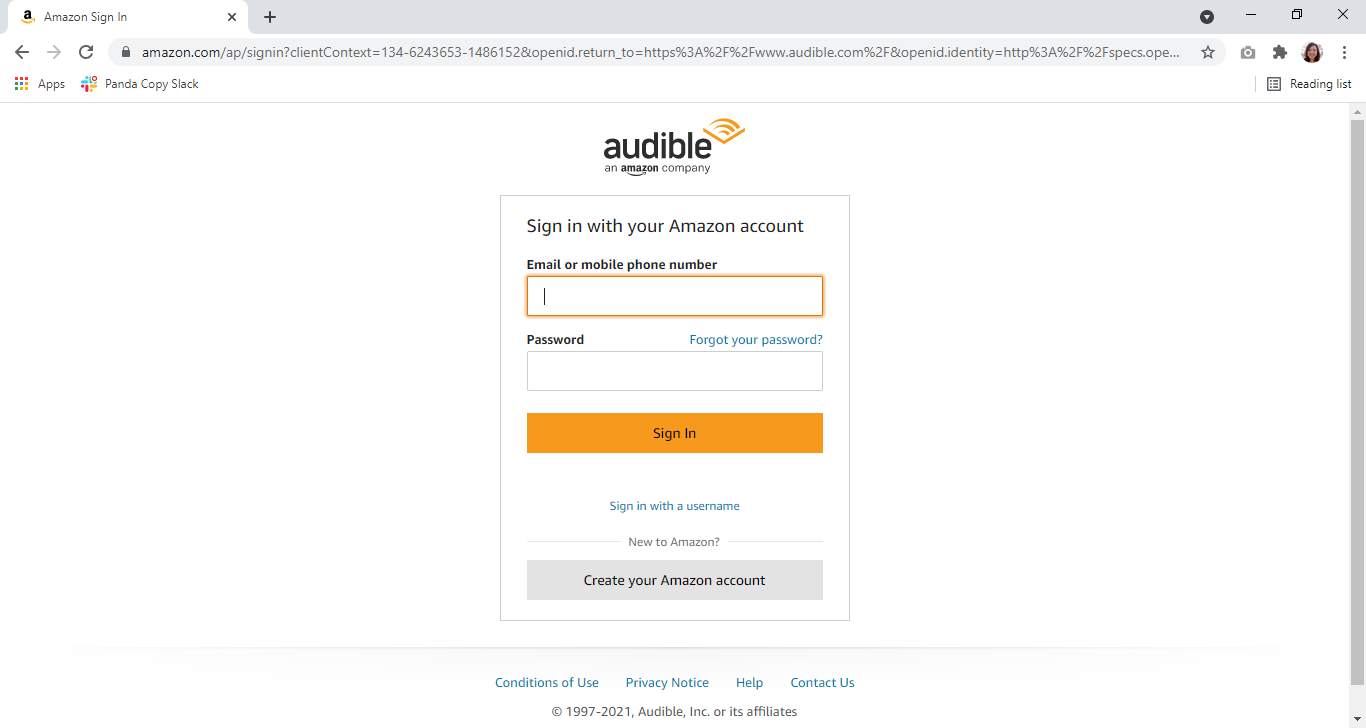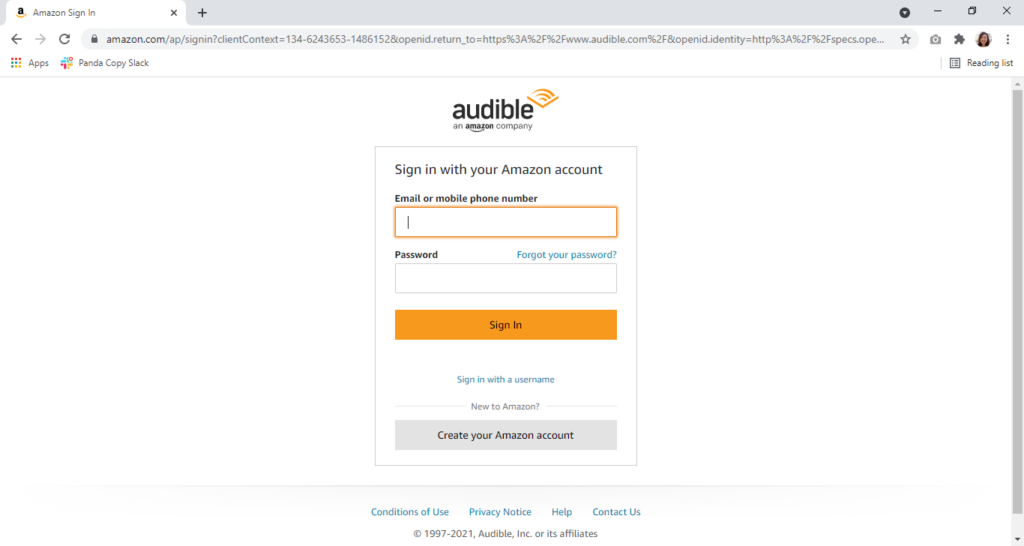 Click on your name in the right section of the top menu.
Select "Account Details."
Choose the "Membership details" option on the left menu.
Click on the "Cancel Membership" button.
Click on the "Continue canceling" button.
Select the reason for canceling your subscription. Click "Continue."
The next screen will probably show a promotional discount or offer from Audible to encourage you to keep your paid subscription. You may choose "Switch Membership" if you have decided to retain your subscription. If you are determined to cancel your plan, click on "Cancel Membership."
Your account page should notify you of your membership cancellation if you were able to successfully complete the process.
How To Cancel Audible Over the Phone
It's possible that you feel more comfortable ending your Audible subscription by speaking with a customer service agent instead of using a browser.
Follow these steps to opt-out of your Audible membership over the phone:
Prepare your Audible login credentials.
Call Audible's Customer Care service:

If you live in the U.S.: Call 1 (888) 283-5051. Inform the representative of your choice to cancel your Audible subscription. He or she will guide you through the cancellation process.
If you live outside of the U.S.: Call 1 (206) 577-1377. Keep in mind that there may possibly be extra charges because of your international call.

Wait for a confirmation email from Audible. This message serves as proof that your subscription has been canceled.
Can an Audible Membership Be Placed on Hold?
You may be interested to know if you can simply pause your Audible membership instead of ending it.
It is possible for you to place your Audible membership on hold for a maximum of three months. You can choose this option once in every span of 12 months.
Pausing your membership gives you the chance to keep your credits. You can still use these credits to buy audiobooks and other Amazon products during the hold period.
Take note that you will not be able to pause your Audible membership if you have an annual membership, your membership plan doesn't allow you to earn credits, or you became an Audible member before 2006.
Can I Listen for the Rest of My Subscription Period After I Cancel?
You can continue to access the audiobooks that you bought from Audible even after you stop your subscription. These purchased books already belong to you.
In the case that you signed up for an Audible Escape plan, you will be able to access these Escape titles only until the end of the current billing period.
Do I Lose Credits if I Cancel Audible?
You need to be aware that you will lose your credits once you cancel your Audible subscription. Your credits will instantly expire since these are directly connected to your membership ID.
Nevertheless, you can maximize your remaining credits before you end your subscription by buying Audible books. You continue to listen to these books even if you are no longer an Audible member.
Bookmark This Post if You Plan to Cancel Your Audible Subscription
You may be planning to stop your Audible subscription immediately, or you may simply be considering it as a possible option in the future.
Either way, feel free to bookmark this blog post so you can have a convenient guide as you cancel your Audible free trial or paid subscription.